Ivanna Tang is a professional movie director and producer based in Sydney, Australia.
O
riginally she studied economics at Mendel´s Agricultural and Forestry University in Brno and has a Bachelor´s Degree. Later she transferred to The Movie Academy of Miloslav Ondricek in Pisek. Her first short movie, which was made in collaboration with students of The Film School at Zlin, won a prize for best director at The Kryspin Film Festival in 2007.
Her most successful school project was a documentary titled "How Porno Movies are Made", which was screened nationwide in many art cinemas and clubs. Its English version was screened in some foreign festivals, as well.
In her first year of school, Ivanna was hired as a director for the biggest commercial Czech TV Broadcast company Nova. Over the next two and a half years she devoted herself to sports promos and short documentary movies. She focused on sport games such as NHL and NBA.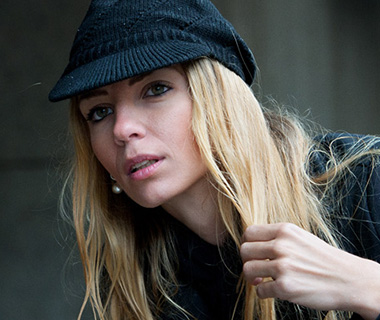 During that time, she continued to work on her other private projects. After two years of hard work, her mockumentary Abused, was released. The story follows a young man, who as a child, was sexually abused by his own mother. He killed his mother years later and was sent to prison. This remarkable mockumentary comes to a surprising reveal as the hero of the film dies, as a child, at the hands of his drunken mother. It was released nationwide for six months, by a distribution company founded by Ivanna specifically for this movie. It also found its way into some documentary festivals in the USA.
In the Spring of 2012, Ivanna and her director of photography founded the production company Orange Production. It focuses on producing commercials, music slips and TV shows. One of the outstanding works is a music video for the song "Alternativa" by David Kraus, which was made completely in 3D, one of the first of its kinds in The Czech republic. Other works include music clips "Syria" by Samer Issa, punk bands ZakazanY Ovoce, punk band ATD.
In the 2014, she shot two TV Shows, which were screened on TV Harmonie Channel on the Czech network. One of them, TV show "Drsny Stylista" attracted much public attention and was one of the most controversial TV shows of the year in the country. This show was based on changing the image of people, using an expert who was a charismatic stylist, hairdresser and make-up artist all rolled into one. He showed no compromise and spoke really strongly to each of these people.
The second show was called Chci Tvuj Dzob and was about unusual jobs. Between 2012 and 2015, Ivanna filmed a Czech TV show inspired by an American MTV show "JackAss". Her Czech version of this format called Silena Trojka was publicly released in 2015.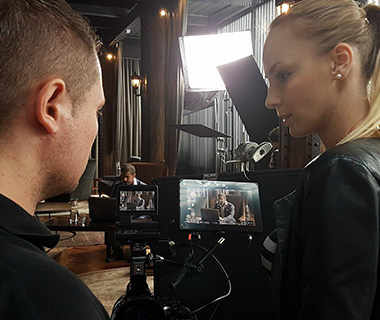 In
2015, she moved to Australia where she has been working as a movie director and documentary maker for
Orange TV
. She produced and directed TV documentary series called Australian Dream, consisted of 22 episodes, focused on Czech and Slovakian immigrants in Australia.
In 2016, she produced and directed similar TV documentary series called Kiwi Dream. This project reflected the lives of Czech and Slovakian people living in New Zealand. In the same year, she also realised 10 episodes of documentary series focused on European architecture, series called magic Building.
In 2017, she created, directed and produced her own online reality show Find Love, where single people from different countries are looking for love. Later in 2017, she developed and filmed her another web reality series named Others About Us (original name: Jak nas vidi svet) where people from different countries are tasting traditional European food and drinks. Other About Us has become very popular and quickly made over 5milion views. The second and third seasons of this show were filmed later in 2018.
In 2018, Ivanna directed and produced a documentary series named Beast Keepers, about people who keep dangerous animals as pets. This project had ten episodes.
During her career, Ivanna has also shot about 50 commercials, 9 music videos and edited more than 500 TV promotions for sport games, mostly NBA and NHL.
Besides being a filmmaker, she has also hosted a movie show on Radio Spin. She has also worked as a radio host on country radio Cas.
She has also contributed as a journalist and photographer to a wide range of magazines and editorials, for example Cosmopolitan and Style.
Even today, Ivanna is still a strong supporter in the fight against child abuse and cruelty.